MEMBERSHIP
---
Being a member of the Hadley Township Chamber of Commerce serves as an investment to grow your business and create an enhanced image in the community. The benefits of being a chamber member include increased consumer awareness, reputation and likelihood of future patronage. Not only does membership aid in the growth of your business, but it helps bring awareness of your involvement in the community of Hadley, Michigan- which in turn is a direct effect of bringing the community forward both economically, and socially- benefiting all of its citizens positively.

---

MEMBER BENEFITS INCLUDE

Credibility and consumer confidence in your business, and business reputation in the community.

Listing on the Hadley Township Chamber

website

along

with a live link to your

website and your email address
---

Frequent updates about your business and business activity on the Hadley Chamber's Facebook Page

---

Involvement in festivals and community events put on by the Hadley Township Chamber of Commerce



CHAMBER MEMBER MEETINGS

---
Hadley Township Chamber of Commerce member meetings take place on the fourth Thursday of every month. These meetings commence at 7:00 pm

---

Hadley Township Chamber of Commerce member meetings are held at the Hadley Township Offices.
4293 Pratt Road- Hadley, MI 48440

---

At the Chamber member meetings, several things are discussed. Each member present has an equal opportunity to address opinions, business, and more.

---

As a member, attending the Chamber meetings are a great way to keep your fellow members up to date with things happening with your business in the community.

---
---
Powered by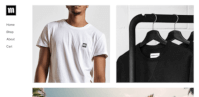 Create your own unique website with customizable templates.